We have done our best to continue to offer you wellness and relaxation to obtain wonderful results through the pleasure of rituals, peace of mind and joy of the skin.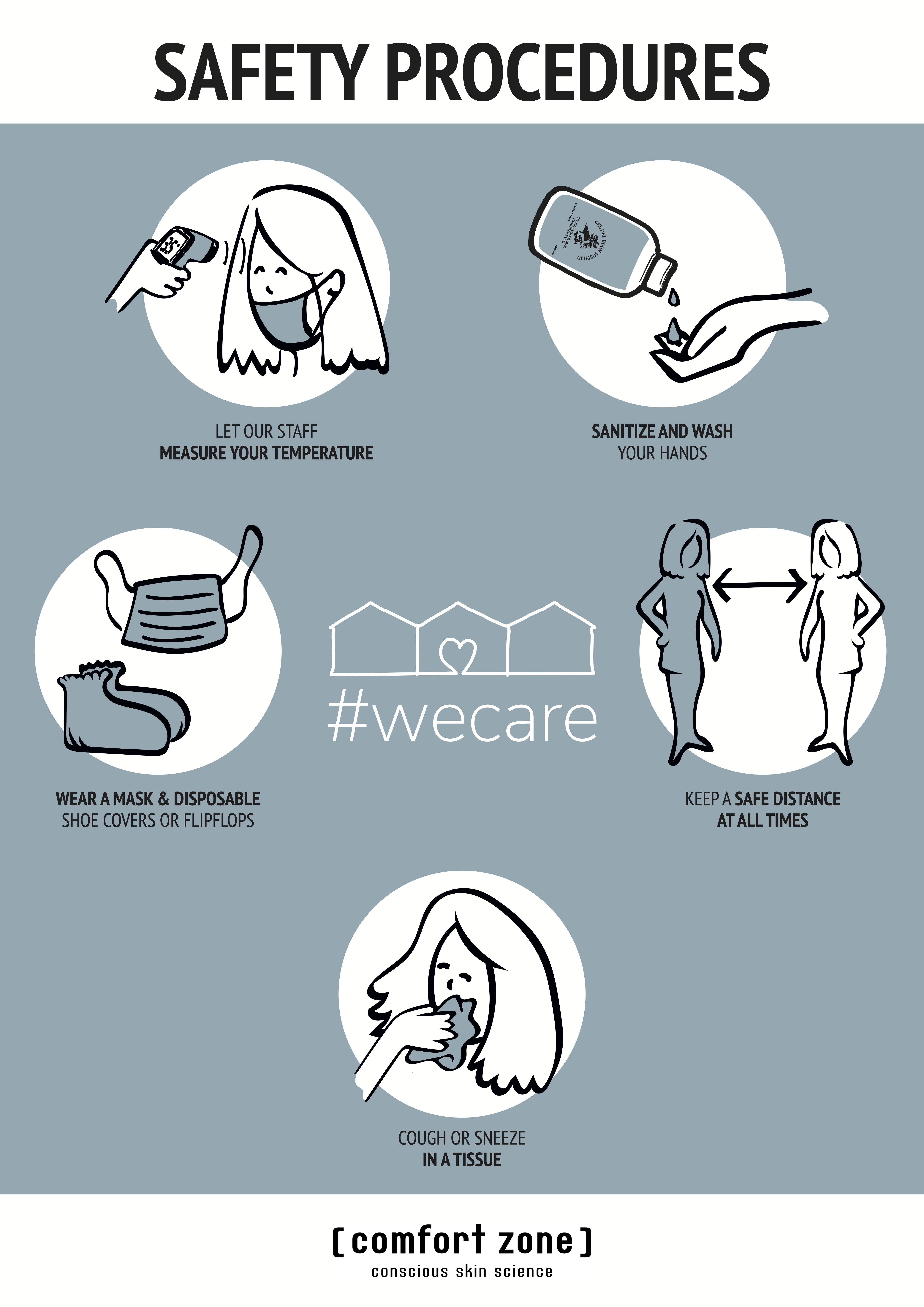 At Soulspace the environment and the surfaces are sanitized daily with an Ozone generator "OZONE SPA 2 [comfort zone]" during closing hours.
The equipment and surfaces of the treatment rooms and changing rooms are further sanitized with "OZONE ROOM [ comfort zone ]" devices during opening hours.
The equipments used for treatments have always been sterilized in an AUTOCLAVE [ comfort zone ].